Professional Learning & Development (PLD)
1. What PLD is best for me?
How can I as an individual teacher decide what's the best PLD for me? How do I know what PLD I really need? How do I choose between PLD offered by different providers? Are workshops enough, or should I choose a course? Which is best – face-to-face or online? What should I expect to get out of my PLD?
For some sensible, practical answers to questions like these, click here.
2. How can we make sure our school's PLD is really effective?
Effective PLD is essential if we are to have effective schools. But how should we construct our PLD if we want to achieve this? What do we need to know and do? How can research in New Zealand schools and around the world guide us with this important task?
For in-depth coverage of this topic, click here.
3. What are the organisational steps we need to put in place?
A question for the management team and for every gifted, learning support or other team coordinator! Specialist roles like these involve significant advocacy to management and colleagues as well as strong organisational skills.
For comprehensive review of this topic, click here.
4. Is our school "gifted-fit"?
Is what we're doing now for our gifted learners the right thing to do? Is it enough? Is it appropriate? Are we finding all the gifted learners in our school? If we have no programme at all, where should we start? Do our staff really understand the needs of these learners? How do we know the answers to these questions?
To learn how your school can access a unique school assessment package, click here.
5. Workshops
In the past we have provided face-to-face workshops on a wide range of gifted-related topics. We are moving now almost completely to online provision, largely because this enables us to create opportunities for practice and feedback. This is more effective in supporting teachers than the traditional one-off event where there may be no tutor follow-up. However, our arms have been twisted before now…. It's always worth asking!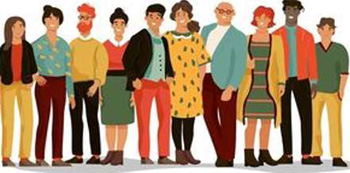 Watch this space ... we have other ideas in the pipeline ....